PayPal is an online payment service that allows you to pay online securely, easily and quickly.

This is how it works: You deposit your data once in a PayPal account. After submitting your order at LFDY, you will automatically be redirected to PayPal. There you enter your email address and your personal password and confirm the payment. As soon as you click the "Buy" button on the order overview page, your PayPal account will be debited. In case of a cancellation or return of your order, your PayPal account will be credited with the time of arrival of the goods in our house. If you don't have a PayPal account yet, you can create one at any time.

Weitergehende Informationen findest Du auch auf der Homepage des Anbieters: PayPal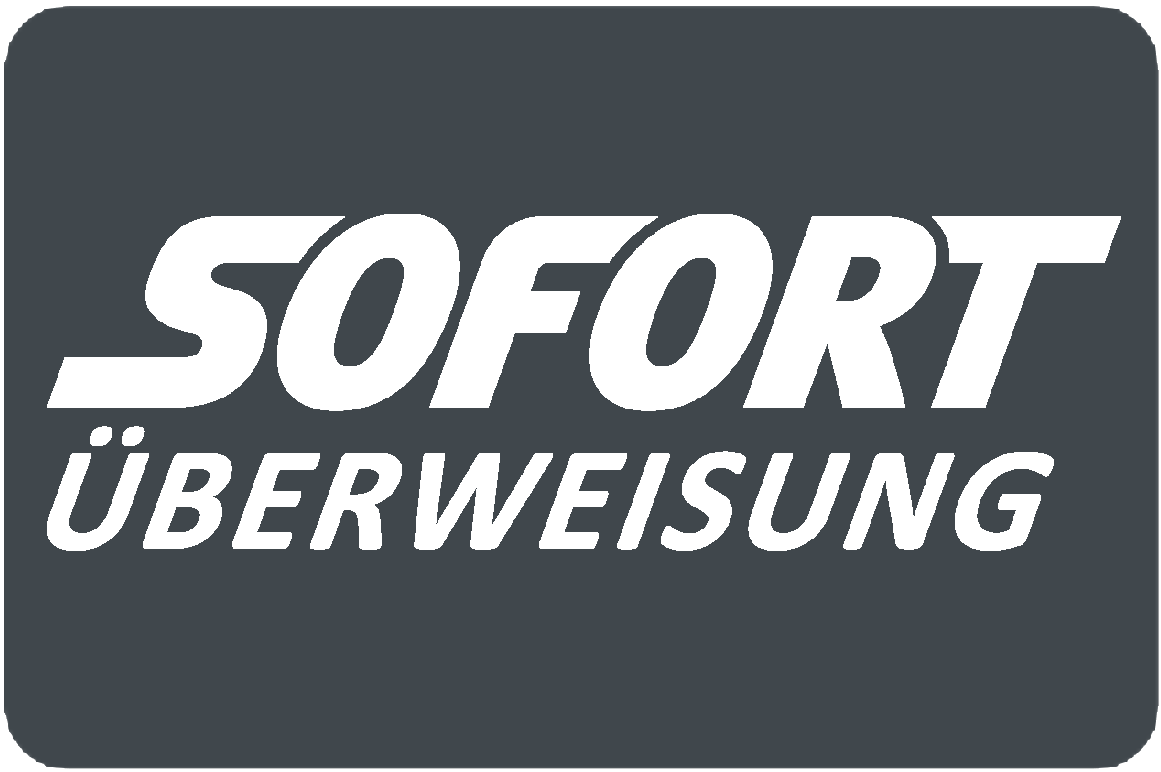 Sofortüberweisung is a direct transfer procedure on the high security standard of online banking. This makes it usable for every owner of an online bank account.

How it works: After submitting your order at LFDY, you will be transferred to the secure area of Sofortüberweisung. The form displayed there already contains all the necessary information for the transfer from your order. You enter the bank code of your bank and are then asked - analogous to online banking - to enter your account number and the corresponding PIN. Finally, you enter the TAN required for the transfer and confirm the transaction. The direct debit takes place immediately.

Weitergehende Informationen findest Du auch auf der Homepage des Zahlungsdienstleisters: SofortÜberweisung
We accept VISA, MasterCard and American Express credit cards in the LFDY online store.

As soon as you click the "Buy" button on the order overview page, your credit card will be charged. In case of cancellation or return of your order, your credit card will be charged again as soon as the goods arrive at our company.

As an additional security measure we offer the 3-D-Secure procedures "Verified by Visa" and "MasterCardSecureCode". After you have entered the credit card number of your VISA or MasterCard within the order mask, we establish a connection to your card issuer so that you can confirm your identity by means of a code. Only if the authentication is successful, the credit card payment will be executed. This additional security level is intended to prevent credit card misuse by stolen or duplicated cards.

For your own security, please inform yourself at your card-issuing bank or savings bank about the use of the new 3-D-Secure procedure and, if possible, have your card registered right away.